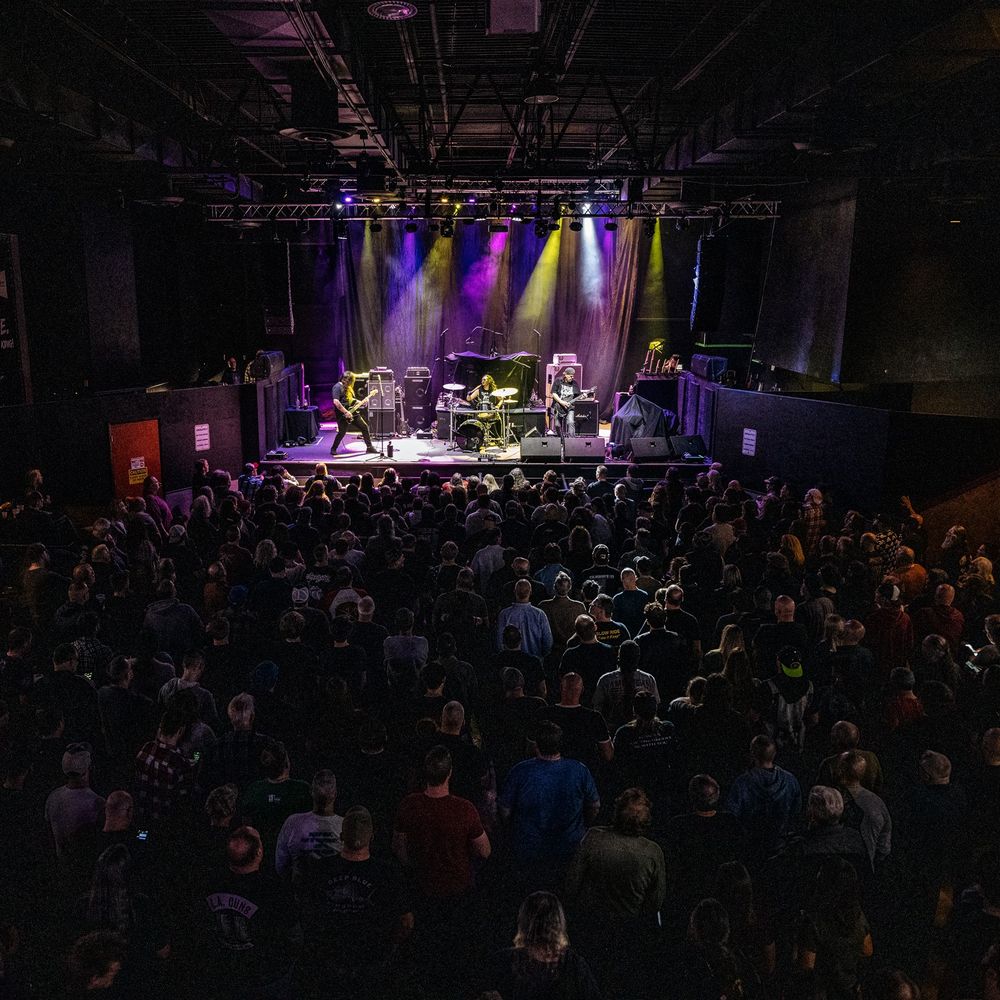 A FAMILY THAT ROCKS TOGETHER.
Gudger made their debut in January of 2015, but share literally a lifetime of history.
Aaron Eddleblute and brother Matt cut their musical teeth together at a young age, performing classic rock and blues covers in smoky bars throughout Central Ohio most every weekend, alongside father and Ohio guitar veteran Derek Eddleblute. Over the years, the dad and two sons developed a musical chemistry that could only be achieved by sharing the same bloodline. Years of hammering out four-hour shows a night, combined with a strong family dynamic, ultimately led to The 'Blutes' dropping the cover gig, and focusing their energy on carving their own path in music. Aaron began drawing inspiration from his classic rock roots handed down by father Derek, and writing heavy rock songs palatable to both young and older rock & rollers. Gudger was well-received from the start, quickly gaining a loyal fanbase in their hometown of Lancaster, Ohio. They became notorious for their high-energy performances, "anything-goes" house parties, and making any fan feel like they are part of the family. After two albums, an EP, a lineup change and countless shows under their belt, Gudger continues to do what they know best; party their asses off and play rock & roll.